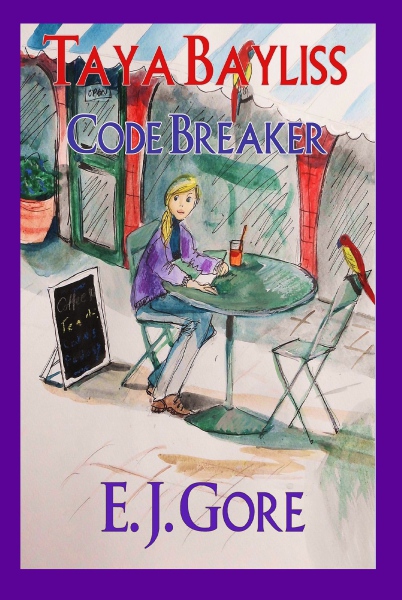 ISBN:                 978-0-9873708-4-6
Reading Age:   8-12 years
Length:             148 pages
R
You can edit text on your website by double clicking on a text box on your website. Alternatively, when you select a text box a settings menu will appear. Selecting 'Edit Text' from this menu will also allow you to edit the text within this text box. Remember to keep your wording friendly, approachable and easy to understand…as if you were talking to your customer
The Bayliss family is on the move again, this time to Narralong, home of the famous Splinter Island Bird Sanctuary.

Taya's father is there to investigate a change in the breeding habits of the local birds - or so he says.

Taya has a bad feeling about this trip and an injury to Chris seems to confirm her concerns.

A recurring dream, a series of lies and the discovery of a body on the beach lead Taya to suspect that her father is involved in something far more serious than he is saying.
​
​Taya's relationship with her father is challenged in this environmental mystery.
A
An excellent story that is easy to read, Taya Bayliss - Code Breaker by E.J. Gore appeals to young girls and boys interested in mysteries. The characters are ordinary kids with a strong friendship and above average powers of observation and problem solving. Taya has a good relationship with her parents, but the difference between children and adults is realistic and it is exactly Taya's natural resistance at being told what to do that gets her involved in the mystery. Discover just what Taya's curiosity gets her into in this exciting, fun to read story.
Melinda Hills:  Readers' Favorite